Alpaca is becoming popular in Japan. I bought a sweater made of Alpaca yarn at Cusco in 1997.
A tag is almost broken. I took a picture of it.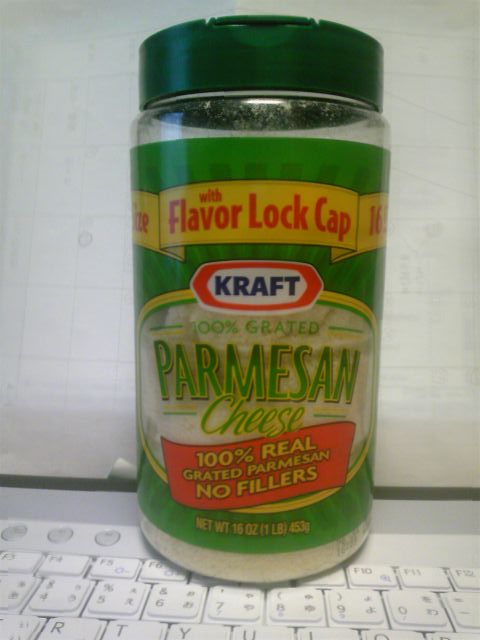 Kraft's Parmesan cheese
I bought Kraft's Parmesan Cheese at COSTCO. It's imported from USA and very big. It contains 16OZ(453g). I found a description 'WE USE ONLY REAL PARMESAN CHEESE, NOT IMITATION OR SUBSTITUTES'.
I had thought that Kraft's Parmesan cheese was not real Parmesan cheese, so I researched.
Wikipedia - Parmigiano-Reggiano describes very well
Of course, real Parmesan cheese is 'Parmigiano Reggiano', which is made in North Italy. In EU, there is a regulation that only cheese made in North Italy is called 'Parmigiano Reggiano'.
This Traveler IQ challenge compares your geographical knowledge against the Web's Original
Travel diary
's other 3,564,368 travelers who have taken this challenge as of Saturday, January 17, 2009 at 09:41AM GMT. (TravelPod is a
TripAdvisor
Media Network partner)
Do you know where are cities and famous places on a map? To play this game, you need knowledge of their locations. More accurate you click on the map, more score you get.
There is a hospital in Siem Reap named "Angkor Hospital for Children". This hospital was established in 1999 by Japanese NPO Friend without a border JAPAN ( Friends USA ). It located on the way to the ruins area from Siem Reap town, so you often passed it through.
When we passed it through, a taxi driver said "This is a children hospital". At that time, I didn't know about it, but the driver teach me the hospital was established by Japanese. I also found a booklet of the hospital at some restaurant in the town, then I learned a detail, that Mr. Izu Kenro, he is a photographer, established NPO and the hospital.
Fasting Buddha at Wat Benchamabophit
The picture right is a "Fasting Buddha" at Wat Benchamabophit, Bangkok. In this temple, you can find various Buddha statues.
In the internet, I found a description of the fasting buddha in Bangkok that it is a replica of the Fasting Buddha at Lahore Museum. But Lahore's Buddha is a little bit different from the Buddha in Bangkok. It's not a replica.
Anyway, for Fasting Buddha, the one owned by Lahore Museum is famous.
schmap.com was closed.
One of my Flickr photo is used in the page below the sight-seeing guide sight, schmap.com.

http://www.schmap.com/neworleans/restaurants_british/p=40204/i=40204_10.jpg
I often use Doutor Coffee Shop. I noticed that they operates "Doutor Arigato Fund". I've got a brochure.
This donation is operated in partnership with ASAC, which is an NPO to build schools in Cambodia, and 36,938,453 Yen was earned from September 2000 by the end of March 2008, and 14 schools was built.
[update]: According to the most recent data, 50,565,702 Yen earned (as of February 28, '10), 20 schools was built.
San Antonio ー15 March, 1985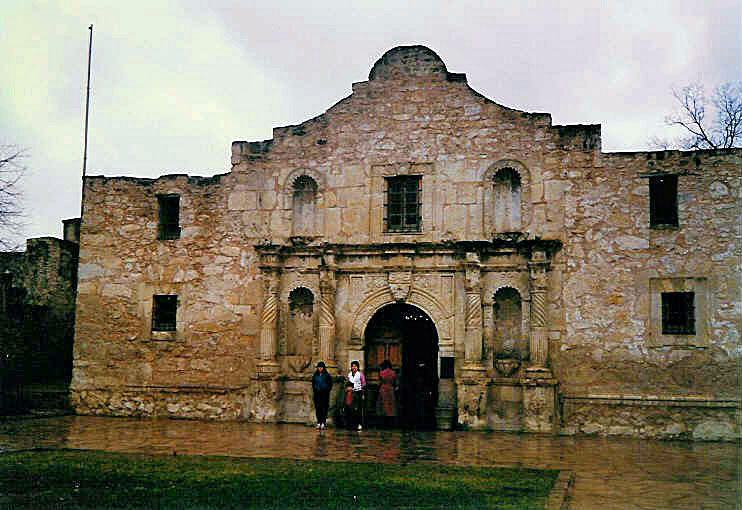 The Alamo
After one day sightseeing at New Orleans, I went to San Antonio by night bus again.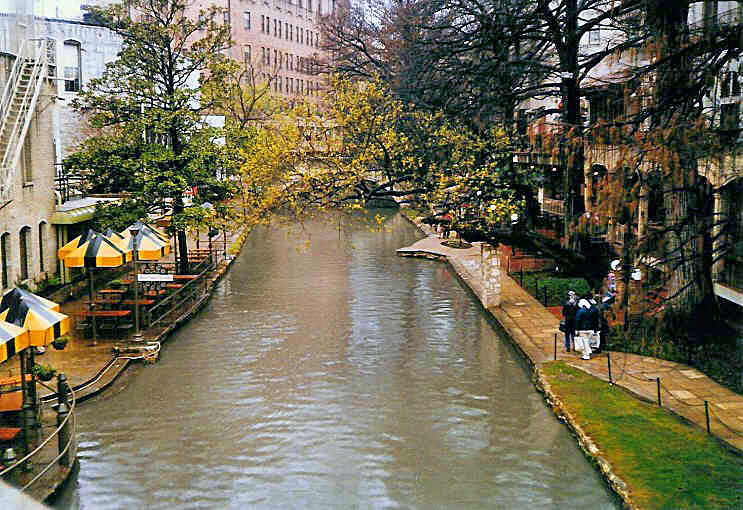 River Walk
Places to see at San Antonio are the Alamo and river walk. It's rain. I bought Maracas at one of souvenir shops in a kind of market. I think why so strange things I bought.
In Cambodia, I were listening to a tour guide talking for some group of tourists. He said, "'Siha' of Sihanouk means 'Lion'. You know a Singha beer in Thailand, It's the same."
Subscribe to