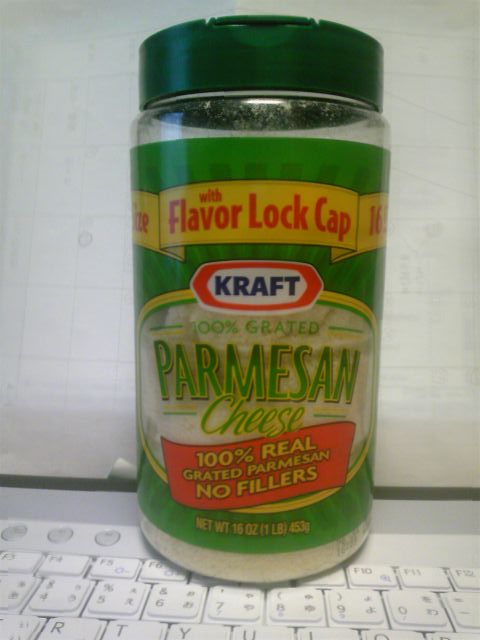 Kraft's Parmesan cheese
I bought Kraft's Parmesan Cheese at COSTCO. It's imported from USA and very big. It contains 16OZ(453g). I found a description 'WE USE ONLY REAL PARMESAN CHEESE, NOT IMITATION OR SUBSTITUTES'.
I had thought that Kraft's Parmesan cheese was not real Parmesan cheese, so I researched.
Wikipedia - Parmigiano-Reggiano describes very well
Of course, real Parmesan cheese is 'Parmigiano Reggiano', which is made in North Italy. In EU, there is a regulation that only cheese made in North Italy is called 'Parmigiano Reggiano'.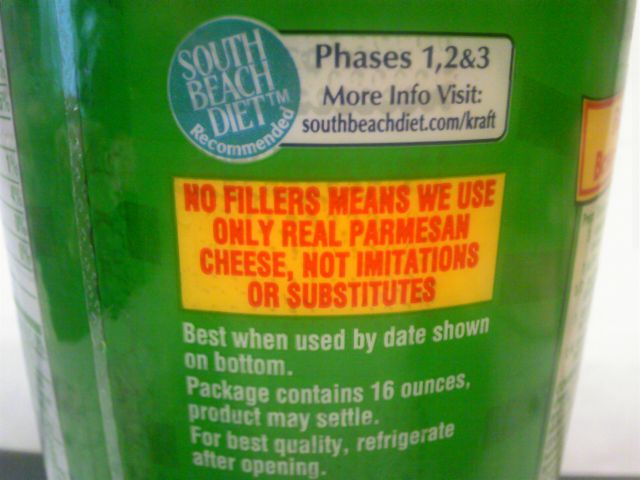 "We use real Parmesan cheese"
There are no regulations outside of EU, so Parmesan Cheese made in USA can be sold in USA. 'Parmesan Cheese' is English name of 'Parmigiano Reggiano'.
What Kraft Company says is right, because they use 'Parmesan Cheese' in USA. I found a description below at Kraft WEB site.
Ingredients: PARMESAN CHEESE (PASTEURIZED PART-SKIM MILK, SALT, LESS THAN 2% OF ENZYMES, CHEESE CULTURE, CELLULOSE POWDER TO PREVENT CAKING, POTASSIUM SORBATE TO PROTECT FLAVOR), AGED 6 MONTHS.
According to the Wikipedia, Parmesan cheese made in USA is aged for shorter time, and its size is small. Parmigiano Reggiano must be aged at least one year, usually two years, but Kraft's cheese is aged six month only.
Sometimes I can get real Parmigiano Reggiano, its taste and flavor is very different from Kraft's one. Anyway Kraft's Parmesan cheese is also Parmesan cheese.